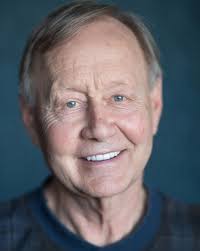 Room In The Inn began in the winter of 1985, when our Founding Director, Father Charles Strobel, opened the doors of his parish to individuals seeking sanctuary in the church parking lot. This simple act of kindness marked the beginning of Room In The Inn. In December 1986, four congregations committed to sheltering people experiencing homeless through March 1987. By the end of that winter, 31 congregations had joined. Now, we have nearly 200 congregations from a wide variety of traditions and over 7,000 volunteers who shelter almost 1,500 men and women from November 1 through March 31 each season.
OUR SERVICES
Hope University: Support Services
The path towards Hope begins in a supportive community. Hope University at Room In The Inn connects individuals experiencing homelessness with essential services year-round in our Activity Center. In addition, the Activity Center provides a comfortable space to escape the heat or cold and to build community through programs hosted throughout the day.
Support Desk and Support Coordinators
Support Coordinators answer basic questions, provide over-the-counter medications, and connect participants to other appropriate resources. Every morning, new participants are encouraged to meet with a staff member at the Support Desk for our "Inn the Know" orientation to learn about our services. 
Click here
 to download our Orientation brochure.
Meal Program
Lunch is served to the general population at Room In The Inn Mondays – Fridays at 12pm. Tickets are distributed at 10:15am in the courtyard.
Breakfast is served on Sunday mornings at 9am.
We also serve three meals a day to individuals staying in our recovery community.
Congregations, businesses, families, and other nonprofit organizations, including Luke 14:12, sustain our meal program. Click here to learn how you or your organization can get involved with our weekly meal services.
Showers and Personal Care Services
Shower facilities and basic toiletries are available to both men and women from 6am-8am each morning.
Telephone and Computer Access
Available for use throughout hours of operation. We also offer a phone messaging system. If you would like to leave a message for one of our participants, call 615-242-0658. Messages are posted daily in the Activity Center.
Secure Storage
Free storage is available for important documents and medications. Storage vouchers for personal belongings can be earned through class attendance.
Transportation Services
Support desk staff members are available to assist with various transportation needs, including transport to medical appointments, bus passes, and more.
Food Stamp Assistance
Tuesday, Wednesday, Thursday at 7am
A representative from the Department of Human Services is available to assist participants with the Supplemental Nutrition Assistance Program (SNAP).
Laundry
Monday-Friday at 6am
Our Fresh Start Laundry service is available using vouchers earned by attending classes.
Mail
Room In The Inn provides mail service for those in need of a reliable mailing address. Participants may receive mail by using our address as their own:
705 Drexel Street
Nashville, TN 37203
Mail pick-up is from 6-7am and 1-2pm, Monday-Friday
Foot Clinic
A foot care clinic staffed by qualified and caring volunteers and staff is offered every Monday from 9-11am (sign up at support desk beginning at 7am).
Legal Clinic
Baker Donelson's Homeless Experience Legal Protection (HELP) legal clinic is held from 9-11am on the third Wednesday of each month. Attorneys from the community help participants navigate a variety of legal issues.
Haircuts
Hair salons and other professionals provide haircuts to our participants every Tuesday from 10am-noon. Sign-ups begin at the support desk at 7am.
Housing and Utility Deposit Assistance
Weekdays at 8am
For individuals transitioning from the streets into housing, we offer assistance with initial deposits.
Room In The Inn
705 Drexel Street
Nashville, TN 37203
615-251-9791