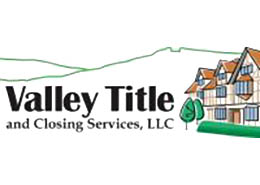 Surviving cancer—twice—has made Valley Title and Closing Services, LLC founder Wendy Worley's focus on being even more present and in the moment to those around her. "My goals are not five years ahead. They're every day," she explained. "I want to continue servicing the clients as well as I do now. Always. I just want to make sure my clients are happy."
To say Wendy is accommodating to her customers is a bit of an understatement. Even prior to her cancer, Valley Title and Closing was renowned for being attentive to their customers. They are the rare title company offering "travel closings." If the customer cannot come to them, they go to their clients. Wendy answers her phone after hours and on weekends, understanding that the busy schedules of her clients demand that level of high-touch service.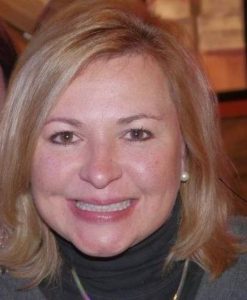 "My favorite part of my work is when we hand them their keys. Especially first-time home buyers. They're just so happy. I like being a part of someone's dream."
Born in Chicago where her mom hailed from, Wendy's parents moved back to the Huntsville area when Wendy was two, as her dad wanted to raise his family in the South.  His hometown was Owens Cross Roads, and Wendy considers the Huntsville area her true home.
Her career started out working with Tommy Adams at Rise Real Estate as his assistant. "While I really loved real estate, I was more interested in the closing part," she recalled. She worked for another title company after Rise, eventually opening her own title and closing company in 2007.
Valley Title and Closing Services, LLC is infused with Wendy's warmth and caring nature. The company culture is family-oriented—her mother and son work there while her husband helps out regularly—and they are dedicated to community service.  Every year they play the role of a true Santa, adopting one family at Christmas, based on leads they get from their community contacts, helping them identify which family has true needs. Last year the program was so successful, the adopted family couldn't fit all of the donated presents inside of their mobile home.
In addition to Valley Title and Closing's yearly Santa program, they are involved in supporting Memphis-based St. Jude Children's Hospital, which became familiar to them when they toured the facility, as Wendy's husband's work is one of St. Jude's largest contributors.
Valley Title and Closing also works closely with the Russel Hill Cancer Foundation, since Wendy has first-hand knowledge of how important they are to the community. "They're affiliated with Clearview Cancer Institute, and we're very lucky to have that facility," she declared. Russel Hill is dedicated to helping people who don't have insurance and helping families who come from out of town in assisting them with a place to stay and any other needs they may have.
Outside of work, Wendy and her family share a love for travel. Their free time is spent on Guntersville Lake, and feeding Wendy's love for island adventures, with Cabo San Lucas being her personal favorite.
In recounting her personal heroes, she counts among them Tommy Adams for mentoring and supporting her as well as he did, her admiration for the oncologists (including Dr. Kim at UAB in Birmingham) and the nurses who were so caring and saved her life, but most importantly, she recognizes her parents, who live 40 minutes away from CCI and for six weeks, they never missed a day, joining Wendy for every single early morning treatment. "They were there before I was!" she laughed.  On a more serious note, she added, "Once you're a parent, you'll always be a parent. I have the best parents."
https://bestinbusinessaward.com/wp-content/uploads/2015/04/valleytitlethumb.jpg
185
260
John Gaylor
https://bestinbusinessaward.com/wp-content/uploads/2018/08/bestinbusinesslogo2.png
John Gaylor
2016-05-31 22:14:28
2018-08-09 14:55:20
Wendy Worley: The Heart and Soul of Huntsville Real Estate Closings